Do you have a strategic plan to take your business to $50,000…$70,000…$100,000…$150,000 plus? We do, but only you will know if that plan is right for you.
Do you currently have a steady flow of 30 to 75 leads per month? Do you have a printed newsletter that goes out monthly? Mass email marketing? Is it done for you, at no cost to you?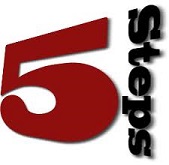 To apply as a new team member with Reel Keeper Expert Advisors, please follow the 5 steps below.

STEP ONE:  The "Team Concept" is the direction that the industry is rapidly moving toward. If you want to be on the cutting edge of this change you are at the right place! Read the description to the right to determine if we are a good fit for you and if you are a good fit for us.

STEP TWO: Answer the following questions (please limit each answer to 75 words or less):
What real estate experience or knowledge do you have?

What other sales or customer service experience do you have?

What is your familiarity with the Northeast Florida (Jacksonville) area?

Do you know anything about Reel Keeper Expert Advisors? If so, what?

Why do you think you will be successful in a real estate career?

What is your level of computer/technical proficiency (email/gmail, Word, social media, phone/Android/iPhone, etc…)?

Have you ever been on a WINNING team (1st place thru 3rd Place)? If so, what team? What place? When?  (Ex. Football, Baseball, Volleyball, Soccer, Debate, etc…)


If you were an animal, which one would you be and why?

STEP THREE:  Your resume (see Step 5 for details).
STEP FOUR:  An important step in our selection process is the completion of some online assessments. Below are some helpful recommendations on how to complete the assessments as well as a link to access them. 
The profiles are not a measure of IQ & are not timed so take your time. Your first instinctive answer is typically best. As such, do not over analyze or prejudge.

There are two profiles to complete (14 questions & 10 questions). They must be completed in one sitting & they take approximately 15 minutes to complete. Please complete the profiles at a time with limited interruptions or distractions.

There is no cost for this assessment, but you must register at the website to complete the assessment.

When you have completed the questions, you will be taken to a "Congratulations!" page. On this page, you'll be able to download and save your results as pdf files:  "Personal Strengths Profile" and "Values Index Profile."

Click on the link below to get started.

STEP FIVE:  Email answers to the questions from Step 2, attach your resume from Step 3, and attach the two profiles from Step 4. Use "Experienced Agent Application" as the subject line and send the email to: talent@ReelKeeper.com & you will be contacted after ALL FIVE STEPS above have been completed correctly.
ALL inquiries, emails and resumes are completely CONFIDENTIAL.
Thank you in advance!
---
THE OPPORTUNITY
If you can produce 6 closings from your sphere, past clients, referrals and open house leads, we will provide leads to produce another 18 closings per year, which will result in $50k to $70k in income for you in year 1.
Our compensation plan grows with you. As you begin to generate more business on your own, or as you convert Team Generated Business at a higher rate, your income will grow, even if your # of closings stay the same. Our tiered compensation plan allows for an aggressive income to you well into the $100k's.
You also won't be restricted to only work with buyers, as it is on many teams. We encourage and help you to work with both buyers and sellers. In fact, you will become an 'Expert Advisor' as opposed to a traditional or typical Real Estate Agent.
THE TEAM
The team leader has been a full-time real estate agent since March 2003 & built the business with the traditional methods of open houses, floor time, maximizing the sphere of influence, coaching, business planning, etc…
A few years ago, we started looking into other options for growing our business and we began setting up systems and putting the technology in place to generate leads and convert them into closings. We've also added a Marketing Coordinator to help with our printed newsletter, emails, etc… to make sure our (and your) marketing plan gets executed consistently every month.
The problem is that we currently do not have the manpower to follow up with all of the leads effectively and we're missing opportunities. We're searching for 2 to 3 hard-working, professional agents to add to our team.
THE MARKET
We proudly serve the Jacksonville & surrounding areas including Duval County & St. Johns County as well as Clay and Nassau Counties.
THE SUPPORT
In addition to providing leads, we will provide training to help you gain more expertise (market stats, negotiation/offer writing, etc…), coaching to help you build your business more effectively, contact management software to organize it all, a monthly printed newsletter to your contacts (paid by us), long-term marketing to nurture your leads until they are ready, and more.
It's our goal to provide you with all the support you need so you are able to focus on working with clients.
THE REQUIREMENTS
You will be professional, positive and friendly. You will be teachable and strive to always be learning…how to write a better offer, how to serve clients better, to be more knowledgeable about the Northeast Florida (Jacksonville) area, to be a better time manager, etc…
You will be accountable. You will set goals and work toward them. You will be responsible, seeking out solutions, not making excuses.
Most importantly, you will work hard & then play hard!
A word of warning:  Reel Keeper Expert Advisors isn't for everyone. We hold ourselves to a higher standard than most. You will be expected to push yourself, to make your mark and to strengthen the values, behaviors, and culture that are the core to Reel Keeper Expert Advisors success. Before you apply, be sure Reel Keeper Expert Advisors is right for you.
---
With so much info available now through many sources it is important to know what you should focus on when making a decision. That is what our group of experienced REALTORS® is here to help you with! We help you make the most informed decision by providing information on current market conditions, financing, a home's condition, which "extras" to negotiate for and much-much more!